The Justin Ross Harris case: What you need to know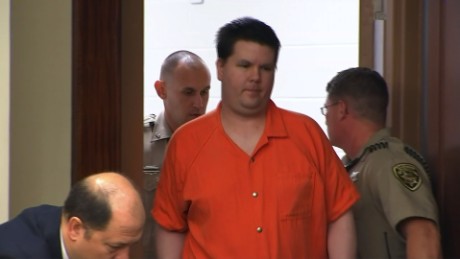 (CNN)Two years ago, a Georgia family's nightmare became a front-page mystery. Twenty-two-month-old Cooper Harris died after being left in the sweltering back seat of a car in June 2014 while his father, Justin Ross Harris, was at work. What seemed like a tragic accident took a shocking turn when, three months later, a Georgia grand jury indicted Harris on charges of murder.
The case so far has been an emotional one, with the defense saying Harris was a loving father who experienced a tragic — but not unheard of — breach of memory. The prosecution, on the other hand, says Harris knew his son was in the car, and may have had personal reasons for wanting the boy out of his life.
While the case centers on Cooper's death, prosecutors plan to introduce evidence to support allegations that the churchgoing 35-year-old regularly sought sexual fulfillment outside his marriage and maintained a sordid online presence.
Opening statements were expected to start this week until Cobb County Mary E. Staley
granted a defense motion to change venue
. Staley said the defense made a "substantive showing" that extensive publicity may have prejudiced jurors and agreed to move the trial.
It is not clear where the trial might end up or when it will start. Until then, here's an overview of the case.
The death of Cooper Harris
What happens next?
Cobb District Attorney Vic Reynolds said his team was disappointed in the change of venue, but that, "whenever and wherever this case is set for trial, the state will be ready."
Both the prosecution and defense will now meet to see if they can agree on a venue within the state of Georgia. If they can't agree, the decision again falls to the judge. The Harrises lived in Cobb County.
If Harris is convicted of murder, he faces life in prison. The prosecution has chosen not to seek the death penalty.
Read more: http://www.cnn.com/2016/05/01/us/justin-ross-harris-trial-explainer/index.html