The Dylan situation: imagining the 'secret minutes' of a Nobel committee meeting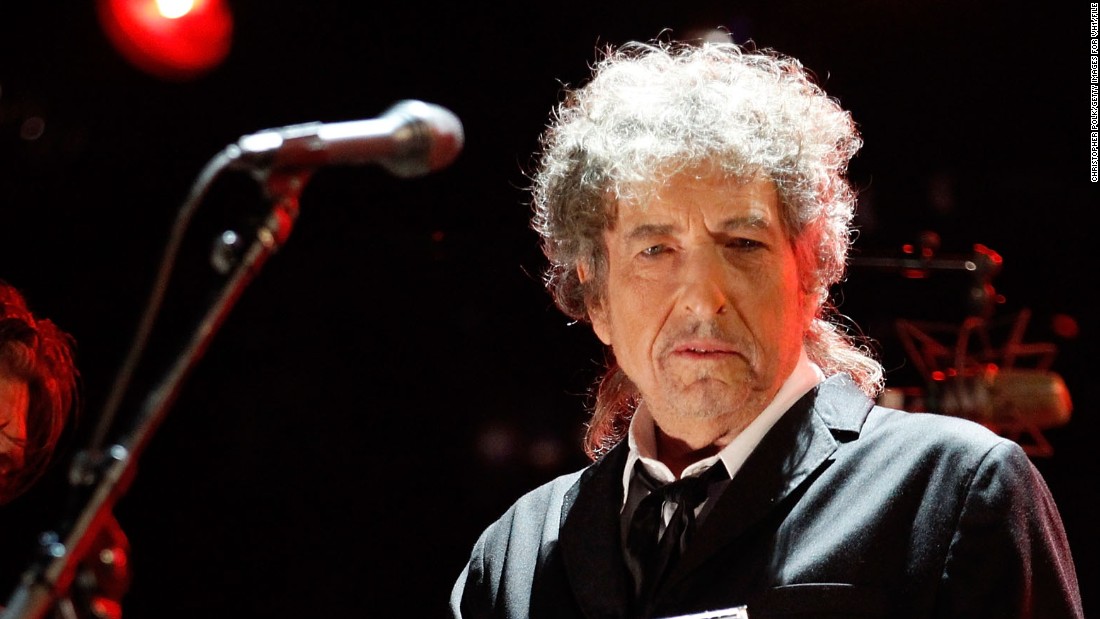 (CNN)Minutes from the Royal Swedish Academy Meeting, Stockholm, Sweden
Date: October 18, 2016
Subject: Bob Dylan
Elsa calls the 10 a.m. meeting of the Royal Swedish Academy to order.
"What's the status of the 'Dylan situation'?"
"Not good, Elsa," Viktor responds.
"How many times have we called him in Malibu?"
"Too many to count," Ludvig (the academy's secretary) says, popping his head through the open door on his way to get coffee.
Elsa taps her pencil against a yellow legal pad. "Any other ideas?"
"You mean like Taylor Swift?" says Erik, grinning widely.
Anton, already laughing uncontrollably, spits out his coffee into a napkin. "Erik, you gotta warn me first!"
The red telephone rings. Everyone freezes.
"Well, somebody answer it!" Erik says.
Elsa sets her pumpkin spice latte down and slowly reaches for the phone. "Hello?" she says, pushing the "speakerphone" button.
"Hey, is this the Royal Swedish Academy?" says a familiar voice. The sound of waves crashing can be heard in the background.
"Yes," Elsa says. Her eyes widen. She looks around the room, locking eyes with each academy member one by one.
"I was just thinking … I have an idea for you," says the caller, seemingly trying to suppress laughter.
"Yes, go on," Elsa says. "We're listening."
"Well, I have an idea for who should win the Nobel Prize for Chemistry this year."
Academy members look at each other.
"It's my … my neighbor. He's five years old. He came up with a cool new drink called Blue Bonanza with his chemistry set!" The caller laughs for about 30 seconds. Sounds of a hand slapping a table can be heard amid the crash of the surf.
"Maybe this whole thing was a bad idea," Elsa says. "Move to table this discussion until tomorrow?"
"So moved," says Viktor.
"All in favor?" Elsa asks.
Everyone raises their hands. Academy members leave the room one by one. The caller continues to laugh. "How about the Peace Prize to my neighbor down the street, a divorce attorney who got the Johnsons to agree to mediation?"
Elsa, left alone, hangs up the phone.
10:30 a.m. Meeting adjourned.
Read more: http://www.cnn.com/2016/10/18/opinions/nobel-prize-wheres-bob-dylan-wheeler/index.html