Moana almost as hot as Frozen but Beatty and Pitt allied in box office woe
Disney animated misses Thanksgiving record but tops US box office while Rules Dont Apply and Allied flop as older audiences slow to warm up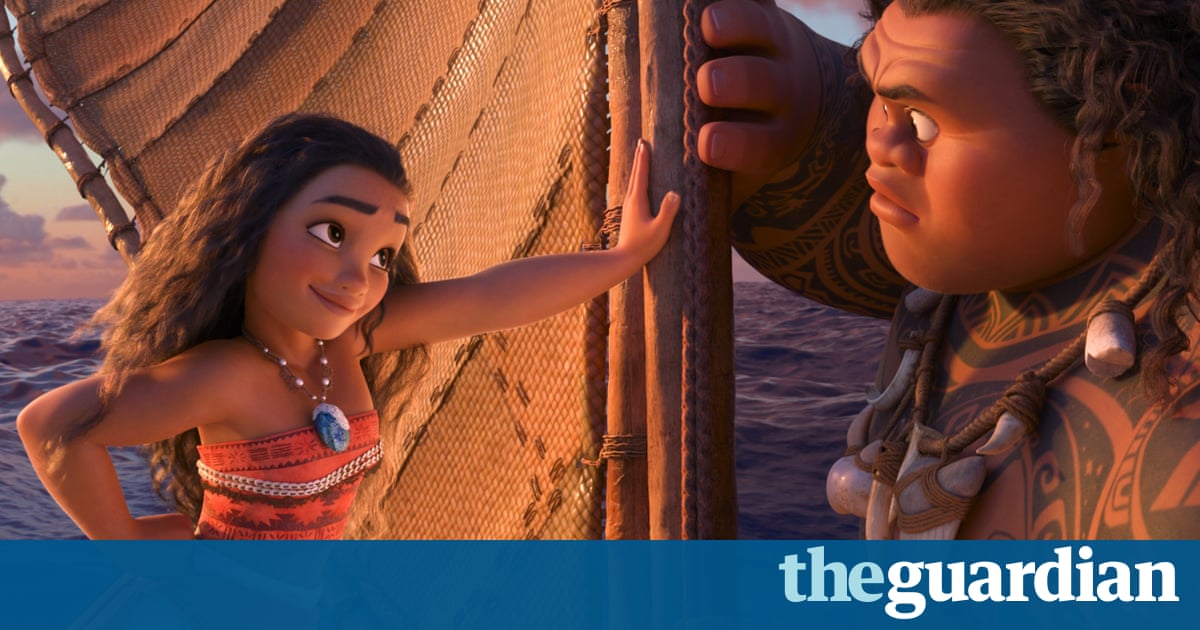 Disneys South Pacific animated tale Moana fell short of a Frozen-sized debut but nevertheless dominated the Thanksgiving box office with an estimated $81.1m over the five-day weekend.
The well-reviewed film, about a princesss mythical journey in ancient Polynesia, earned $55.5m from Friday to Sunday in North America, according to studio estimates. Though it didnt match the 2013 Thanksgiving release of Frozen ($93.6m over five days in 2013), Moana scored the second-highest Turkey Day debut ever.
Boosted by the star power of Dwayne Johnson and the appeal of original songs from Lin-Manuel Miranda of Hamilton, Moana landed Disney another big hit in a year full of them. The studio has notched four of the top six films (Finding Dory, Captain America: Civil War, Zootopia, The Jungle Book) and still has Star Wars: Rogue One coming in December.
If you look at the track record of this year, theres definitely a correlation to the films that have broken out and become hits, said Dave Hollis, head of domestic distribution at Disney.
Each of [Disneys top performers] had Rotten Tomatoes scores in the 90% range, each of them had CinemaScores that were As. If you make something that has great story and huge scale and is ultimately living under the brand, the chances of having success are overwhelmingly higher.
Falling to second was JK Rowlings Fantastic Beasts and Where to Find Them, which earned $65.8m over the five-day weekend and $45.1m over the three-day weekend. The Harry Potter spinoff, from Warner Bros, has brought in $156.2m in two weeks. Overseas, Fantastic Beasts debuted in China, where its $41.1m fueled a weekend haul of $132m internationally.
Read more: https://www.theguardian.com/film/2016/nov/27/moana-frozen-beatty-pitt-allied