How Juncker's Downing Street dinner turned sour
Talks between EU commission president and British PM started pleasantly enough, say reports, but then they started discussing Brexit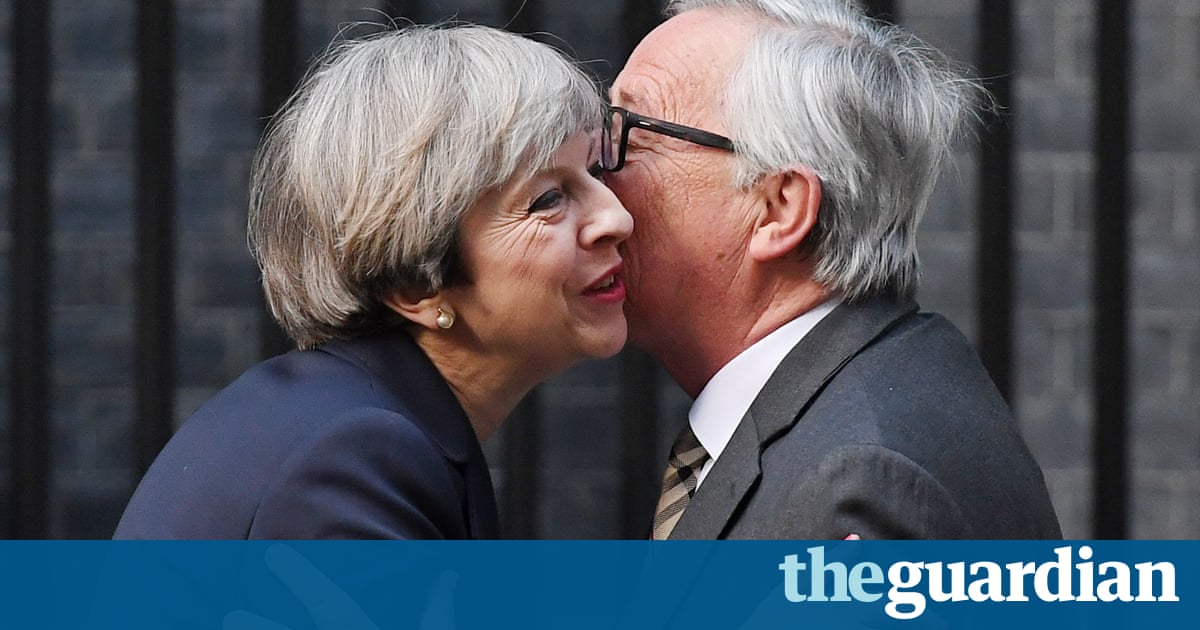 Jean-Claude Juncker had prevaricated when he was first asked to Downing Street for dinner. The prime minister had already announced a general election when the surprise invite came from Theresa May, and he wasnt sure whether it would be appropriate to turn up in London in the midst of a political campaign.
But Juncker reasoned to himself that as European commission president it was his responsibility to deal even-handedly with all 28 member states, and he would after all soon be attending a special summit in Brussels with the other 27, to which May had not been invited.
And so he came to dinner. The prime minister may come to conclude that a snub to her RSVP would have been preferable.
The meeting last Wednesday started with a kiss on the cheek, gratefully immortalised by the photographers on Downing Streets pavement. It ended with a withering putdown: Im leaving Downing Street 10 times more sceptical than I was before, Juncker told his host.
It is said that the talks started pleasantly enough. During half of an hour of chit-chat in an anteroom, before taking their place at the dinner table, May told Juncker that she didnt want just to talk Brexit during the evening but there were other matters of world affairs to discuss. Like what?, Juncker asked.
In fact, little else seemed to be on the prime ministers mind. Juncker did have a topic to raise though, and the issue at hand may just explain some of the current iciness between the two leaders.
That very morning the EU should have been shuffling around its money to deal with issues such as the migration crisis, which could not have been expected a few years ago when the blocs budget had been set.
But on Monday morning Juncker had been made aware of an email from the UKs permanent representative in Brussels explaining that because a general election had been announced, the British government couldnt give its support to any changes in how the EU was going to spend its cash.
Juncker smelled mischief maybe it was a way to show the EU what trouble Britain could cause if it didnt get its way? What on earth is all this supposed to mean? he is said to have asked May.
Perhaps you wont be able to talk about Brexit then, he queried, when May explained the rules of purdah, under which governments in an election are to avoid binding the hands of the next administration. But Brexit was very much on her agenda, and when they came to sit down for dinner, it wasnt just May and Juncker who broke bread, but also the Brexit secretary, David Davis, the commission presidents head of cabinet, Martin Selmayr, the EUs chief negotiator, Michel Barnier, and his deputy, Sabine Weyand.
The conversation was never to get heated, and it was later to be described as friendly; but it most certainly became strained. Not least by Daviss attempt at an ice-breaker, which turned out to be him boasting about his past success in arguing against Mays proposed surveillance laws in the European court of justice.
Read more: https://www.theguardian.com/world/2017/may/01/how-junckers-downing-street-dinner-turned-sour