Graduating from marriage in Japan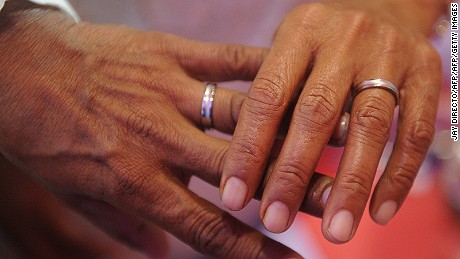 (CNN)When Yuriko Nishi's three grown-up sons left home, she asked her husband of 36 years an unusual question: Was there any dream married life had prevented him from fulfilling?
"We started wondering what path should we be walking on," says Nishi, 66. "We told our children it was a good chance to evolve our family."
Like many others in Japan, the couple decided to graduate from marriage — or "sotsukon."
This was not divorce.
Sotsukon is for couples still in love, who decide to "live apart together" in their sunset years to achieve their separate dreams.
In a nation with an aging population, the idea has taken root.
Living apart together
Yoshihide Ito, 63, after working for decades as a cameraman in Tokyo, told his wife he wanted to escape city life and return to his home prefecture of Mie, in southern Japan, to become a rice farmer.
Multiple generations of adults living in one household is becoming increasingly rare in Japan, she adds. Furthermore, it is not unusual for husband and wife to sleep in separate beds in the same room.
Perhaps sotsukon is the ultimate climax of that individualization.
Graduating from the traditional strictures of marriage, however, does not have to translate into an end of intimacy or loss of love.
Nishi smiles: "After having lived apart, I cherish him more. If I marry again, I want to marry him."
Read more: http://www.cnn.com/2016/05/03/asia/sotsukon-couples-living-apart-together-in-japan/index.html