Chris Martin & Dakota Johnson Are 'Very Serious' About Getting Engaged! – Perez Hilton
Chris Martin and Dakota Johnson could be walking down the aisle very soon.
According to an E! News source on Thursday, things are getting "very serious" between the 42-year-old Coldplay frontman and the 29-year-old actress.
In fact:
"An engagement could definitely be in the cards."
The insider explained that "their families hang out often and they are all very comfortable with each other," adding:
"Dakota has a great relationship with his kids and with [ex Gwyneth Paltrow]."
Additionally, the musician "loves her parents [Don Johnson and Melanie Griffith] and has them over for beach time and parties. Everyone gets along very well."
Although the 50 Shades of Grey star still owns her home, "she spends a lot of her time at Chris'."
In regards to their life in SoCal, the insider dished:
"They enjoy a low key life in Malibu where nobody bothers them and they can be free and at ease… She's been filming recently and flies back almost every weekend to see Chris."
During their "perfect" weekends, the two love to do "barefoot walks" together.
"They are very much in love and happy."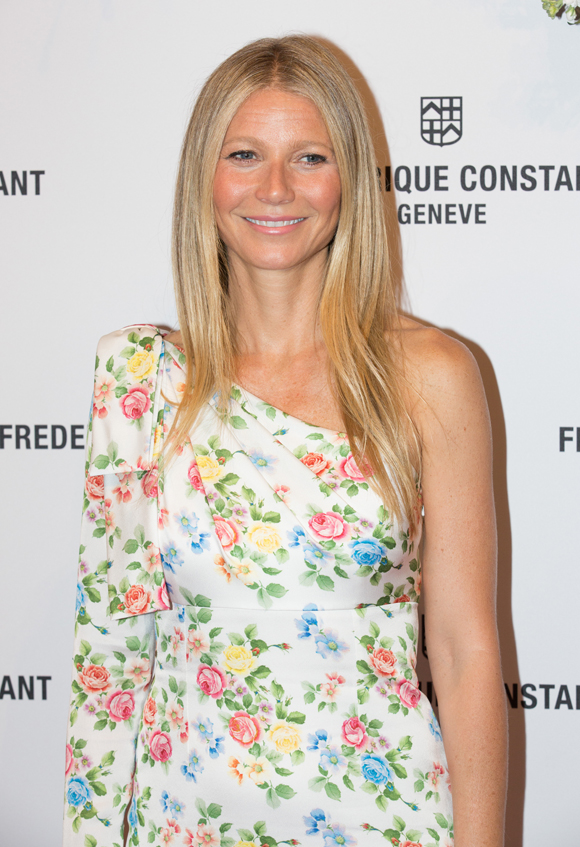 Martin and Paltrow split in March 2014 — after ten years of marriage — and finalized their divorce in July 2016.
In an interview with Today's Savannah Guthrie that aired in March, the goop creator opened up about co-parenting with her ex-husband, with whom she shares daughter Apple, 14, and son Moses, 12.
The Iron Man actress exclaimed:
"We really made the commitment to maintaining the family—even though we weren't going to be a couple… And so we sort of thought through that: How would that work and how would that be? Both Chris and I have made a commitment to continue to love the things about each other that we've always loved and to really continue to develop our friendship and to find ways to continue to communicate."
However, the 46-year-old admitted it's been a "long process."
"You really have to focus on forgiveness and, you know, spite that comes up—you have to let it go… It's definitely not effortless… But now, at this point five years later, it's pretty good. But the first couple of years, it was very effortful. And for the sake of the children, we were really committed to maintaining the family structure, even though it looks a little bit different."
Paltrow married writer/producer Brad Falchuk in September 2018 in The Hamptons.
[Image via Dave Bedrosian/Future Image/Nicky Nelson/WENN.]
Read more: https://perezhilton.com/chris-martin-dakota-johnson-engagement-soon/