Alexa, can you help with this murder case?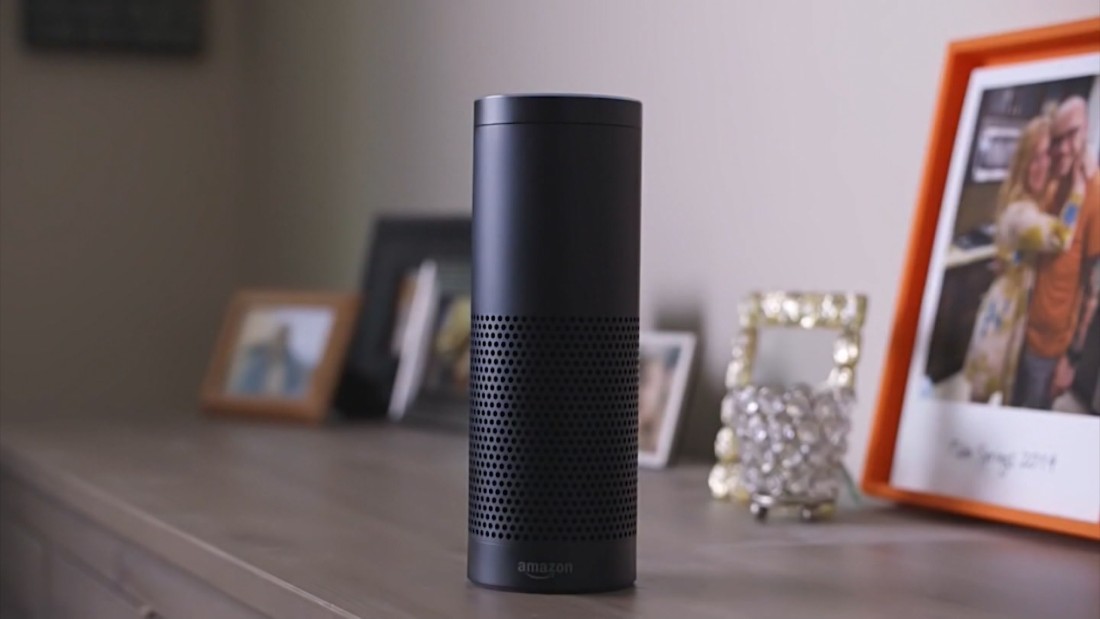 (CNN)Amazon is pushing back against an Arkansas prosecutor's demand for information from a murder suspect's Echo smart speaker, setting up another legal battle over investigators' quest for technology-based evidence and American privacy rights.
Benton County Prosecuting Attorney Nathan Smith hopes the voice-activated Echo — which answers users' questions, plays music, reads news and connects to other smart devices — will provide information on how a man came to be found dead in 31-year-old James Bates' hot tub.
Bates' defense attorney, Kimberly Weber, says there is nothing useful on the device and applauds Amazon for protecting her client's privacy. Bates, who was arrested in February on suspicion of first-degree murder, is presently free on a $350,000 bond. A discovery hearing in his case is scheduled for March.
"We haven't yet seen, but we will see, the same kind of things happening with these voice-activated home devices," he said, predicting the content of smart speakers will soon be regularly featured in divorce cases. "These are the perfect surveillance devices, if they aren't treated with care."
Another question, he said, is how a device that's "always listening" processes what it hears. Sure, Amazon says the Echo records only after users utter the wake word, but, Reidenberg asks, will that always be the case?
"That could change tomorrow," he said. "That's just today's architecture for it."
The Electronic Privacy Information Center has long been concerned about "always-on" devices and
wrote in a July 2015 letter to the US Justice Department
that such machines are "increasingly prevalent in the 'Internet of Things,'" the term used for the networking of common, everyday objects, allowing them to send and receive data.
Along with the Amazon Echo, other technology cited in EPIC's letter were Samsung smart televisions, Google's Chromium browser, Mattel's "Hello Barbie" doll, Microsoft Kinect for the Xbox, Nest Cam security cameras and Canary Connect home security devices.
"Americans do not expect that the devices in their homes will persistently record everything they say," EPIC warned the Justice Department. "By introducing 'always on' voice recording into ordinary consumer products such as computers, televisions and toys, companies are listening to consumers in their most private spaces.
"It is unreasonable to expect consumers to monitor their every word in front of their home electronics. It is also genuinely creepy."
Read more: http://www.cnn.com/2016/12/28/tech/amazon-echo-alexa-bentonville-arkansas-murder-case-trnd/index.html